Chibifire.com Godot Engine Feature Preview GLTF2 Export
A downloadable tool for Windows, macOS, and Linux
This feature is still in development, so I'd also like to invite you to test it and report bugs, so we can make it work great for the 4.0 release.
We decided to add this feature because:
Blender exports can be used to make sizzle reels for advertising
Level prototypes can be started in Godot Engine and completed in Blender
Animations can be created in Godot Engine and Godot Engine games can be recorded
Godot Engine can generate scenes to be exported
How to help?
You can download a build of this feature from itch.io and report bugs in my git pull request.
The converter is in the menus:
Project > Tools > Convert Scene to GLTF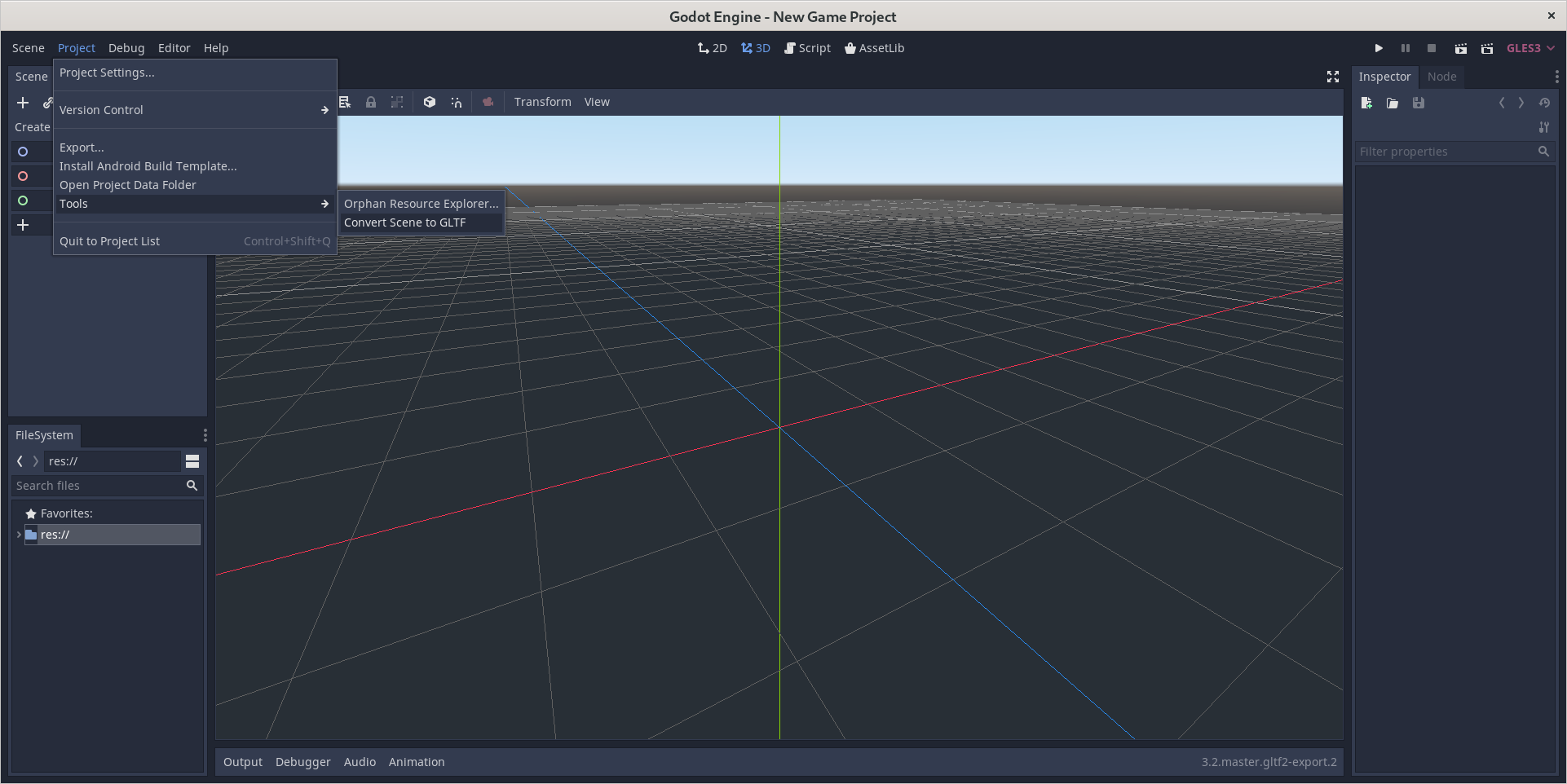 Download
Click download now to get access to the following files:
godot-engine-feature-preview-gltf2-export-linux-server-master.zip
63 MB
Version 4.0.master.gltf2-export.2895eef9.44-2020-01-30T08:18:03+00:00
godot-engine-feature-preview-gltf2-export-linux-master.zip
315 MB
Version 4.0.master.gltf2-export.2895eef9.44-2020-01-30T08:18:06+00:00
godot-engine-feature-preview-gltf2-export-windows-master.zip
323 MB
Version 4.0.master.gltf2-export.2895eef9.44-2020-01-30T08:19:08+00:00
godot-engine-feature-preview-gltf2-export-osx-master.zip
288 MB
Version 4.0.master.gltf2-export.2895eef9.44-2020-01-30T08:20:11+00:00